United States of America > Miami Overview
The party and cruise capital of the word, Miami is a bright, brash, playground city that 15.5 million tourists flock to every year. The Roaring Twenties saw this town bloom into a seaside capital, blessed with a legacy of Art Deco architecture, diverse cultures, and natural wonders enough to satisfy any holiday-goer.
Being the gateway to the Caribbean and Latin America, Miami has a large Cuban presence, evident in the vibrant neighbourhood of . Art lovers can meander around the art districts like Wynwood and the Coconut Grove, while others can lounge on the miles of sandy beaches. For families there are kid-friendly attractions like the and Metrozoo. The nightlife is sophisticated and varied. The city also gives easy access to Florida's popular Gold Coast resorts and attractions, as well as the natural wonder of the .
It is no wonder Miami is America's favourite holiday destination and the hub of a vibrant cruise ship industry, its port constantly jammed with sleek passenger liners. North of the city, the miles of beautiful beaches on the Gold Coast are hemmed in by southeast Florida's major tourist towns: Fort Lauderdale, Hollywood, Pompano Beach, and Palm Beach.
Getting Around
The mainstay of the Miami public transport system is the Metrobus. However, the network is large and takes some time to get used to. The fare is standard to any destination. If visitors need to change buses, they should ask for a transfer when buying a ticket, as it costs extra. There is also an elevated train service called the Metrorail, which connects North and South Miami with stations at one mile intervals. For a more scenic option, the elevated monorail, the Metromover, offers great views of downtown Miami and Biscayne Bay and connects with buses and trains. However, most visitors take taxis or hire a car. This can be more convenient, as the city is sprawled out over a large area. To rent a car, the driver must be over 21, have a valid credit card and, if from abroad, hold a passport and English language driving license. Uber and Lyft are also options.
Restaurants & Nightlife
Restaurants
}

Miami's cuisine has a unique flavour, being predominantly (a combination of Latin, American and Caribbean). Eateries include everything from steakhouses and cafes, to Italian, Oriental, and Middle Eastern restaurants. South Beach and Coconut Grove both have a thriving cafe society, and tourists will find plenty of sidewalk seating. Miami is well known for its seafood, so visitors shoud be sure to try a stone crab dish, a local delicacy.

Food in Miami ranges from very cheap or very expensive and, with new venues opening constantly, there is always something new to sample. Meals for under $10 are plentiful in Little Havana, while South Beach has a collection of high-end restaurants.

A fun way to dine out in Miami is by sampling the fare offered by food trucks. These mobile eateries offer excellent (and cheap) food.
Nightlife
Miami comes to life when the sun goes down. The South Beach streets pump with clubs and bars, and there's plenty of partying and live music in the Design District area. Downtown Miami hosts a few trendy venues, Coconut Grove being a particulalry popular party zone. With everything from cocktails and comedy shows, to lounges and nightclubs, one night in Miami would never be long enough.
Visitors to Miami might like to start their evening at one of the many cocktail bars. They can also head to Greater Miami for flamenco or cabaret shows, or even a drag show! There are also various comedy performances, including stand-up, sketch, and improvisational comedies.
Miami dance clubs and lounges tend to offer a sultry Latin beat, while nightclub music ranges from Afro-Cuban and rumba rap to indie rock and electro-pop. These clubs are widspread in downtown Miami and Little Havana, as well as west of the Bay area.
Shopping
Miami abounds with unqiue shopping experiances. Miami's Lincoln Road Mall is a pedestrian promenade lined with palm trees and art deco buildings, home to big name labels such as the Gap and Banana Republic. For another 'open mall' option, the Falls not only has all the usual shops but also a beautiful seating area near the waterfall.
For elite shopping, few places measure up to Bal Harbour Shops, including stores such as Tiffany & Co, Prada, and Saks Fifth Avenue. Miracle Mile is one of Miami's top shopping locations, hosting over 170 upscale shops and 40 gourmet restaurants within walking distance of each other.
On the waterfront, Bayside Marketplace offers a variety of shops, restaurants, and entertainment just minutes from downtown Miami. Espanola Way is a quirky street in Miami Beach, filled with stalls selling local arts and crafts on weekends.
Travellers should note that a Sales Tax of seven percent is built into purchase prices, as sales taxes are set at state level. There is no way to obtain a refund from the federal government for non-US visitors.
Sightseeing & Attractions
Sightseeing
With an endless supply of beaches, trendy shopping malls, and a variety of both cultural and historic sites, Miami offers a wealth of attractions.
Antique lovers should visit the Vizcaya Villa, built in the Italian Renaissance style in 1916, as well as the Monastery of St. Bernard de Clairvaux, the oldest building in the Western Hemisphere. A romantic attraction is the Coral Castle, which was hand-carved by a man as a homage to his unrequited love. Famous for its marine life, visitors to Miami's Seaquarium interact with all kinds of aquatic creatures. Also worth exploring is Jungle Island, which has an exciting array of wildlife, from parrots, to crocodiles and penguins.
At the Miami Science Museum, sightseers could run into a few aliens, as well as view collections of rare natural history specimens. Travellers can visit the South Miami-Dade Cultural Center for exemplary performances of music, theatre, and dance, and the Wolfsonian Museum to view a collection of art and design, depicting popular culture from 1885 to 1945.
Almost constant sightseeing is made possible by sunny skies and ample public transport, but visitors should avoid hurricane season (June to November) and the crowds of spring break in March. Sightseers should save money and avoid queues with the Go Miami Card.
Kids Attractions
Miami is a great holiday destination for families with kids. This exciting destination offers numerous attractions and activities for children, many of which parents will enjoy too. From museums to parks and beaches, there is no shortage of places to take kids while on holiday in the city.
Miami favourites for kids include the outer-space exhibits at the Miami Science Museum, as well as the killer whale performances at the Seaquarium. Children also love seeing Jungle Island's exotic parrots, crocodiles, and penguins. One of the best beaches for children is Crandon Park Beach. Both the Gold Coast Railroad Museum and the Miami Children's Museum will provide hours of amusement.
Summer tends to be a bit too warm and stormy to enjoy with kids on holiday in Miami; most families prefer to visit in winter when the temperatures are a bit more comfortable, and off-season rates for accommodation and attractions are available. Families also generally choose to avoid the Spring Break antics of March, when the student-filled beaches could be inappropriate for children.
Attractions
Miami Science Museum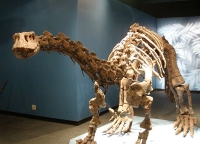 The Miami Science Museum, officially called The Patricia and Phillip Frost Museum of Science, contains more than 140 exhibits, all designed to be hands-on and interactive. Coupled with live demonstrations and collections of rare natural history specimens, the museum makes learning heaps of fun. The whole family is bound to enjoy a visit to this science centre, and animal lovers should note that the Wildlife Center boasts more than 175 live reptiles and birds of prey.
Miami Seaquarium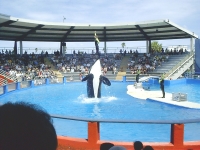 At least half a day is required to fully enjoy south Florida's premier attraction. The Seaquarium is world-renowned for its marine life shows and attractions. Another favourite star is the sea lion Salty and his colleagues, who amuse and amaze with their antics. It is even possible to arrange close encounters with some of the animals. The Miami Seaquarium is set in a tropical paradise boasting wonderful views of the city, an extra perk for those who can drag their eyes from the animal shows. Visitors should be sure to check the official website for a schedule of show times before planning their day.
Vizcaya Museum and Gardens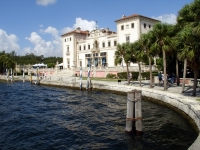 Lovers of antiques will enjoy visiting the magnificent 34-room Vizcaya bayfront villa, built in the Italian Renaissance style in 1916. The grand mansion took hundreds of artisans five years to complete, and the formal gardens, which surround the villa fronting on Biscayne Bay, took even longer to lay out. Today visitors can tour the villa and grounds, enjoying the original furnishings and decor in a variety of Renaissance, Baroque, Rococco, and Neoclassical styles. Vizcaya Villa gives visitors a taste of the best of Europe right in the heart of Miami.
Spanish Monastery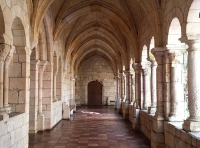 Miami boasts the oldest building in the Western Hemisphere, but cannot claim to have actually built it. Dating from 1141, the Monastery of St. Bernard de Clairvaux in North Miami Beach is a hugely popular tourist attraction. The monastery stood originally in Segovia in Spain, but in the early 1950s the medieval building was bought by newspaper magnate William Randolph Hearst, disassembled, shipped piece by peice to Miami, and rebuilt on its present site. Time Magazine called the project the 'biggest jigsaw puzzle in history'. The fascinating medieval complex is a joy to explore, and the fact that it seems out of place in Florida only makes it more magical. Guided tours are available for groups of 15 or more.
Coral Castle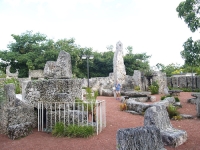 Legend has it that unrequited love led a Latvian immigrant to spend 25 years single-handedly carving a castle out of rock between the Florida Keys and Miami, on the South Dixie Highway. The amazing monument to the man's determination is sometimes called America's Stonehenge and has been featured in numerous magazine and newspaper articles. Visitors are awed by the castle, which also contains affidavits from neighbours testifying to the fact that the builder had no assistance with his mammoth task. The creator, Edward Leedskalnin, once proudly showed visitors around the castle himself, but now an audio guide does the honours. This quirky attraction is fascinating to visit and fun for the whole family.
Everglades National Park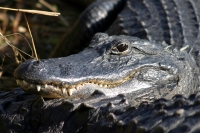 The vast Everglades National Park that spans the tip of the Florida peninsula, 35 miles (56km) southwest of Miami, is a 40-mile-wide (64km) slow-moving river of grass, interspersed with shallow wetlands. It is the only subtropical preserve in North America, containing both temperate and tropical plants. It is also the home of dozens of endangered species, such as the swallowtail butterfly, American crocodile, leatherback turtle, southern bald eagle, and West Indian manatee. The best way to explore the park is by canoe; although private operators also run rapid airboat tours, which are popular with thrill-seekers. The park has been accorded several honours including its designation as a UNESCO World Heritage Site, an International Biosphere Reserve, and a Wetland of International Importance.
Wynwood Walls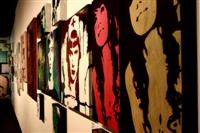 Once a run-down, industrial district, Wynwood has been revitalised by a group of artists, who in the early 2000s, wanted to enrich their streets through celebrating the unrecognised talent of graffiti artists. The neighbourhood is now home to numerous galleries, art studios, art complexes, art fairs, museums and collections. Wynwood Walls is the centre of this urban sprawl, an open-air gallery that has spilled out onto its neighbours' walls. Art lovers will revel in the entirely unique and unusual pieces around them, created by international artists, ranging from old school artists to new school innovators. Admission to the 'museum of the streets' is free. Visitors should check out the Wynwood Walls shop, kitchen and bar, or the renowned Joey's Cafe when visiting. Tours are offered daily.
Lincoln Road Mall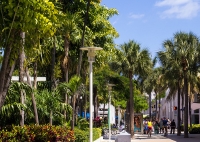 A pedestrian promenade lined with palm trees and colourful art deco buildings, Lincoln Road Mall is a great haunt for locals and foreigners alike. Once called the 'Fifth Avenue of the South', this lively seven-block shopping district serves up big name labels such as G.A.P. and Banana Republic but also houses the renowned Regal Movie Theatre and the Lincoln Theatre, home to the New World Symphony. As the street is considered one of the best people-watching haunts in South Beach, visitors can take refreshment at one of the string of sidewalk cafes or soak up some local culture at the many art galleries along the mall. The Farmers Market on Sundays is the best place for fresh vegetables, fruits, juices, homemade breads, and flowers. And on weekends, antique vendors display their wares along the sidewalk. At night, street performers take to the mall, entertaining passersby.
The Wolfsonian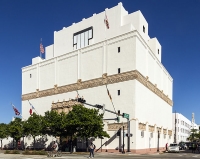 A vivacious collection of art and design pieces depicting the greatest century of growth and change humanity has ever known (1850 to 1950), the Wolfsonian covers the journey from agrarian to urban, colonial empires to Cold War superpowers, the creation of the Transcontinental Railroad to the advent of television. It is the amalgamation of a long-term pursuit by eccentric heir and collector, Mitchell Wolfson Jr, and is housed in the original warehouse used as a storage facility for the 70,000 pieces. Visitors can pick through the origins of graphic and industrial design from the distinctive propaganda art from Germany, Italy, and the United States, and the remarkable industrial design pieces from modern German design to Bauhaus. A haven for lovers of design, the Wolfsonian is full of artistic treasures.
Jungle Island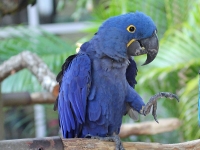 Formerly Parrot Jungle, Jungle Island is a new complex offering an exciting array of wildlife from parrots and macaws to crocodiles and penguins. Visitors can witness over 200 parrots at the Manu Encounter, the world's only aviary replicating the clay cliffs of Manu, Peru. At the Parrot Bowl, a gaping amphitheatre, visitors can be entertained by the clever antics of cockatoos, parrots, and macaws. It's worth looking out for the rare albino alligator and 21-foot crocodile at the Serpentarium. The waterpark featuring the 168-foot Hippo Slide, with an exhilarating 40-degree drop is also a favourite. The theme park is full of fun and interesting animals to marvel and interact with.
Biscayne National Park
The Biscayne National Park can be seen from downtown Miami, but the city and the park offer vastly different experiences for tourists. The coral reefs and tiny islands of this water sanctuary are home to an abundance of wildlife, along with a couple of pirate shipwrecks. Biscayne is a great camping, boating, and swimming spot for families, providing a tranquil sanctuary right on the doorstep of Miami for those who need a break from the bustle of the city. There are a variety of boats and watercrafts available for hire.
Crandon Park Beach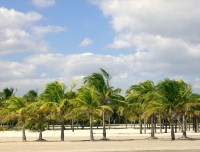 Aside from providing a beautiful sample of Florida's famed sand and sea, Crandon Park Beach also has an Amusement Center with a carousel, a roller rink, a splash fountain, and a playground for kids to enjoy, making it a very good option for families on holiday. The Crandon Park Gardens are a haven for indigneous plants and animals, with a few picnic spots to enjoy as well. The beach itself is long and spacious, ensuring that it seldom feels crowded, and there are plenty of picturesque palm trees providing shade. The water deepens very gradually so that the shallows are extensive and safe for kids.
Gold Coast Railroad Museum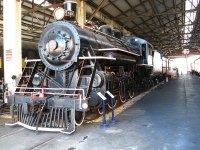 Kids will be delighted by the Gold Coast Railroad Museum, which offers train rides, toy trains to play with, and interesting model train exhibits. The museum's railroad car collection includes President Roosevelt's historic Ferdinand Magellan carriage. In March each year there are Thomas the Tank Engine rides for children. Model train building sessions take place between 10am and 2pm on weekdays, and between 11am and 4pm on weekends. Tours are conducted at specific times each day and cost a small additional fee - check the official website listed below for details.
Miami Children's Museum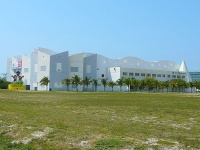 The child-sized exhibits at the Miami Children's Museum are both colourful and interactive. Kids can explore the museum's simulated hospital, supermarket, or fire station, playing and moving anything they like. The Mount Michimu rock-climbing wall offers a fun physical challenge for older children, while the Music Makers Studio allows children of all ages an interactive auditory experience. The museum ensures that there's always something going on to entertain visitors and many fun activities and play areas are always available. For safety reasons, children are not allowed into the museum unaccompanied by an adult, and adults are not allowed into the museum unaccompanied by a child. The Miami Children's Museum is the perfect family attraction for a rainy day in the city!
South Beach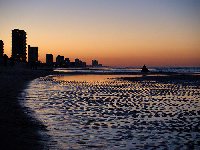 Once known for its high crime rates and 'cocaine cowboys', South Beach is now celebrated for its thriving nightlife, beautiful beach, and art deco architecture. Miami's most popular beach is a hive of activity, with rented lawn chairs, volleyball games, and night-time beach parties. Visitors can also enjoy fine oceanside dining or explore the boutiques showcasing South Beach's flourishing fashion industry. The eclectic neighbourhood is as diverse as its inhabitants, offering varied entertainment for all. Espanola Way, the historic Spanish Village, with its authentic pink stucco buildings and side walk cafes, is the perfect escape from the bustle of the Washington Avenue. A popular way to explore the area is by bicycle. Visitors can rent bikes at the Lincoln Road Mall and buy some South Beach essentials such as jewel-studded Havaianas and designer sarongs on the way. Those in search of some evening entertainment have plenty of options; from dance clubs to cocktail lounges and dive bars.
Miami Beaches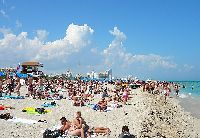 The beaches in Miami are world-famous; some for their stunning scenery, and others for their stunning sunbathers. Crandon Park Beach is perfect for children, thanks to its playgrounds and carousels, as well as picnic areas and restrooms. Haulover Beach Park has great sport facilities such as volleyball and tennis courts, a golf course, ample kiosks and picnic tables. However, parents should be aware that the northern end allows nude sunbathing. Hobie Beach is the best place for windsurfing in Miami, while the sandy beach in Oleta River State Park is popular for boating and kayaking. The central Miami beaches have good facilities, such as concession stands, showers, lifeguards, walking trails, and beach chair and umbrella rentals, but tend to be crowded at peak times. Free yoga classes at sunrise and sunset are held at 3rd Street Beach every day of the year. Topless sunbathing is allowed on Miami Beach.
Little Havana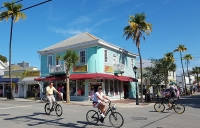 There's no place in Miami where Cuba's influence is more apparent than Little Havana. The historic district just west of Downtown Miami teems with culture, from cigar shops to distinct Latin cocktail bars and cafes. Travellers should venture to Little Havana for a Cuban coffee with its unique espumita. They should also visit the Ball and Chain, a legendary jazz club once frequented by Louis Armstrong and Billie Holiday, and enjoy one of Cuba's national pastimes at the Domino Park, where locals have been playing competitive dominos for years. While the neighbourhood is a worthwhile visit anytime, there are two nights per month that are noteworthy. On the third Friday of each month, the community celebrates Viernes Culturales (Cultural Fridays) by welcoming visitors to enjoy the bars, restaurants, live dance and music, and art galleries until the early hours. On the second Friday of every month, galleries stay open until midnight, allowing guests to mingle with artists while admiring their works. Those holidaying in Miami during March must be sure to make time for the Calle Ocho Festival, a one-day fiesta and the biggest Hispanic bash of the year on the streets of Little Havana.
Pompano Beach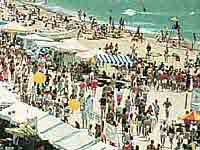 Situated midway between Palm Beach and Miami, the holiday resort town of Pompano Beach is the heart of the Gold Coast. Anglers are understandably drawn to the long municipal fishing pier, hoping to land a big one from the plethora of fish swimming offshore. The resort town is historically a fishing community, named for the area's popular ocean fish species, the Florida Pompano. While the anglers have their fun there is plenty for the rest of the family to do. The beachfront promenade offers playgrounds, grill sites, and picnic tables, while the town contains numerous parks with sports facilities. Golfing enthusiasts will delight in the dozens of top-flight courses within a half-hour of the resort. Then, of course there are the three and a half miles (6km) of golden sands, local attractions, fine dining, and shopping opportunities. The town has a full calendar of special events, including a holiday boat parade, seafood festival, and fishing rodeo.
Climate
Greater Miami enjoys a subtropical climate that ensures plenty of sunshine all year round. Sun protection is advised, even when temperatures are moderated by cool ocean breezes. In summer (June to August), average high temperatures rise to around 90F (32C). Winters (December to February) are typical of the 'Sunshine State' with temperatures ranging between 60F (16C) and 75F (24C). Rainfall occurs mainly during summer and early autumn. Summer humidity levels are usually between 85 and 90 percent, making Miami one of the most humid cities in the US. Miami is genuinely a year-round destination; however, many travellers prefer to avoid the crowds over December and January, and the oppressive heat of July and August.
Jan
Feb
Mar
Apr
May
Jun
Jul
Aug
Sep
Oct
Nov
Dec
Rain (cm)
55
55
51
64
130
172
106
126
169
142
73
48
Rain (inches)
2.2
2.1
2.0
2.5
5.1
6.8
4.2
5.0
6.7
5.6
2.9
1.9
Average Temperature (°C)
19
20
21
23
25
27
28
28
27
25
22
20
Min Temperature (°C)
17
17
19
21
23
25
26
26
25
23
21
18
Max Temperature (°C)
23
23
25
26
28
30
30
31
30
28
26
24
Average Temperature (°F)
66
68
70
73
77
80
82
82
80
77
71
68
Min Temperature (°F)
62
63
67
70
74
76
78
78
77
74
69
65
Max Temperature (°F)
74
74
76
79
82
85
87
87
86
83
78
75
Miami International Airport
The airport is located eight miles (13km) west of central Miami.
Facilities
There are numerous restaurants, bars, cafes and fast food chains available 24 hours. A multitude of shops, including duty-free, are available. The airport also has ATMs, bureaux de change, a chapel, an art gallery, spa services, a yoga room, and a rooftop swimming pool at the airport hotel. Facilities for the disabled are availible.
Car Parking
There are numerous restaurants, bars, cafes and fast food chains available 24 hours. A multitude of shops, including duty-free, are available. The airport also has ATMs, bureaux de change, a chapel, an art gallery, spa services, a yoga room, and a rooftop swimming pool at the airport hotel. Facilities for the disabled are availible.
Car Rental
Car rental agents operate at the new Miami Intermodal Centre (Central Station), which is connected to the airport by the the free MIA Mover electric train. Companies represented include Alamo, Avis, Budget, Dollar, Enterprise, E-Z Rent A Car, Hertz, National, Payless, Royal, Sixt Rent A Car, and Thrifty.
Taxis
Taxis and shuttles are available from the arrivals level, outside the baggage claim areas. There are wheelchair-accessible taxis and shuttles available upon request.
Transfer terminals
The three terminals are connected by walkways and trains.
Transfer City
The airport is well connected to the Miami Intermodal Center (Central Station) by the free MIA Mover electric train. From here numerous services connect to greater Miami. These include the scheduled, local Metrobus; a mass-transit Metrorail system; a fixed rail system designated specifically for downtown Miami and Brickell; and the Tri Rail commuter train, reaching Broward and Palm Beach Counties.
See map bigger